En collaboration avec l'artiste Muddy Monk et à l'occasion de la sortie de son album Ultra Dramatic Kid nous avons imaginé une scénographie et un lighting design à l'image de ce second opus: redoutablement épuré. Nous avons pu montrer ce design lors d'une première date au sein de la Salle Pleyel, à l'occasion du Pitchfork Music Festival, où Muddy Monk était invité à se produire ainsi que Sébastien Tellier. Puis en mai 2022, un deuxième concert a eu lieu à La Cigale.
—
In collaboration with Muddy Monk for the release of his album Ultra Dramatic Kid, we imagined a stage and lighting design just like this second opus: genuinely refined. We could show this design for a first gig in La Salle Pleyel in Paris on the occasion of  the Pitchfork Music Festival, during this event Muddy Monk was invited to perform as well as Sébastien Tellier. Then in may of 2022, a second gig took place in La Cigale.
—
Production: SUPER! –  Alien, le studio ©2021-2022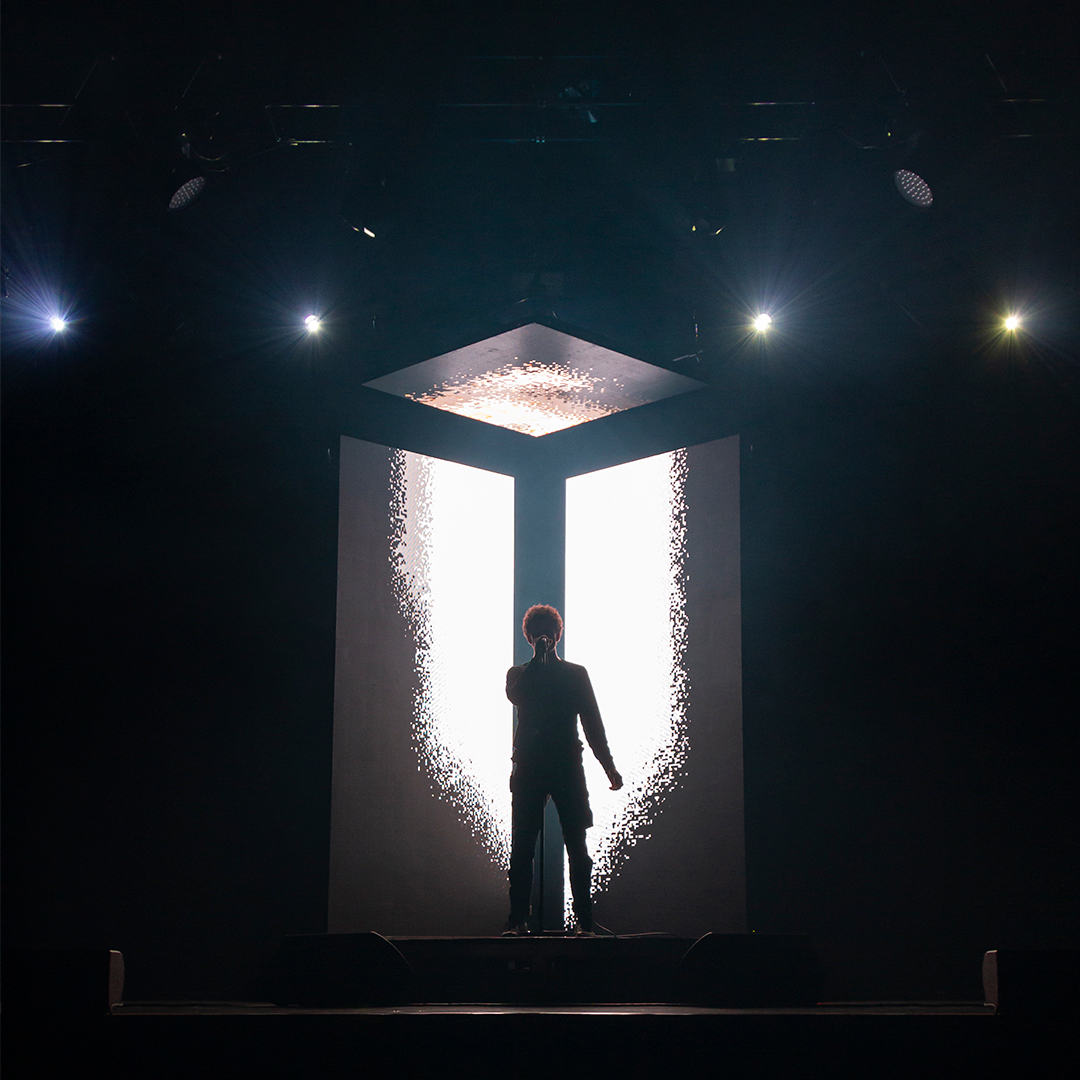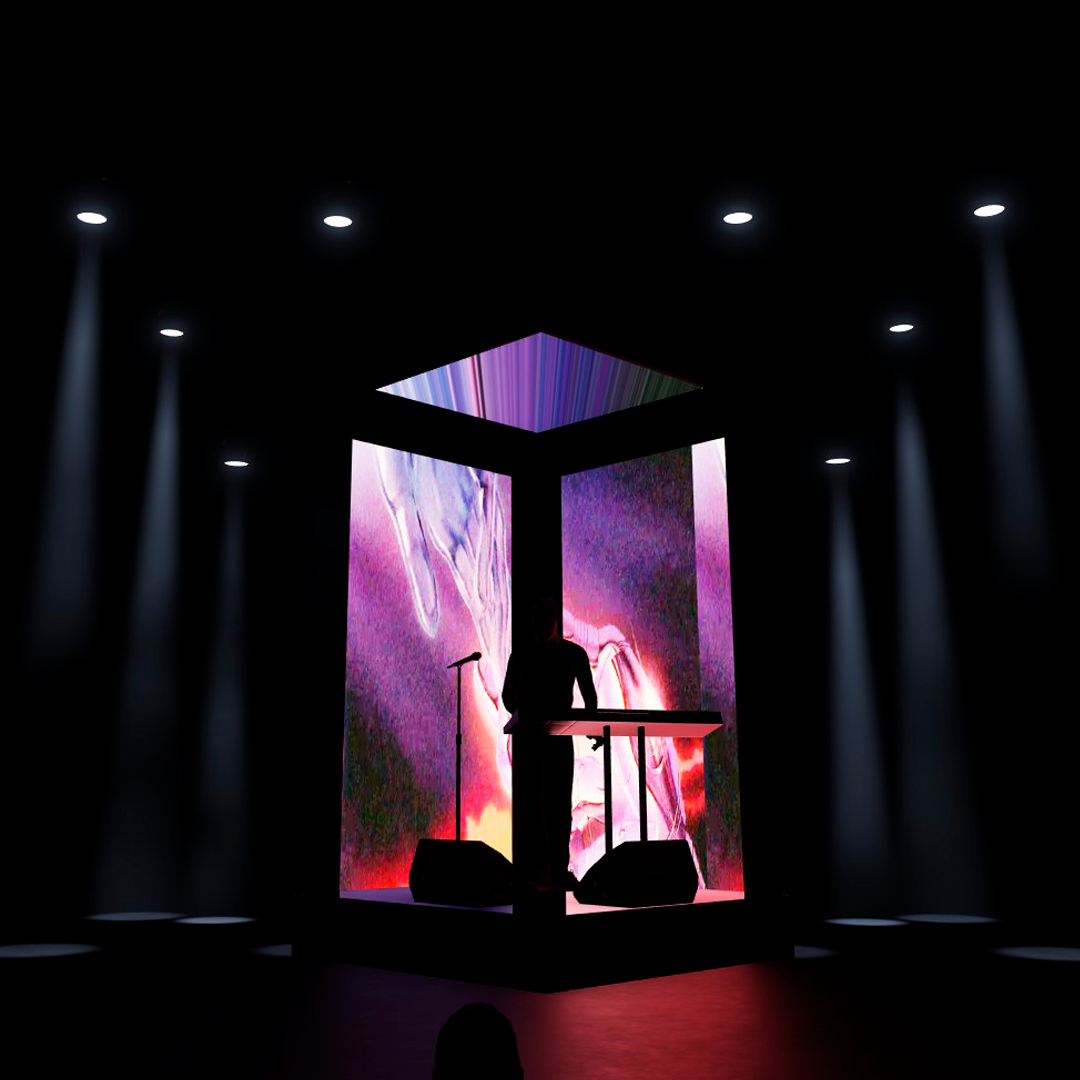 Grâce à notre expertise en prévisualisation 3D nous avons pu modéliser notre idée à l'aide de Depence2. Nous avons ensuite échangé avec l'artiste afin de produire un résultat en parfaite adéquation avec sa vision et nos ambitions.
—
Thanks to our knowledge in 3d preview we could model our idea using Depence2. Then, we exchanged with the artist in order to produce a final result in line with his view and our ambitions.